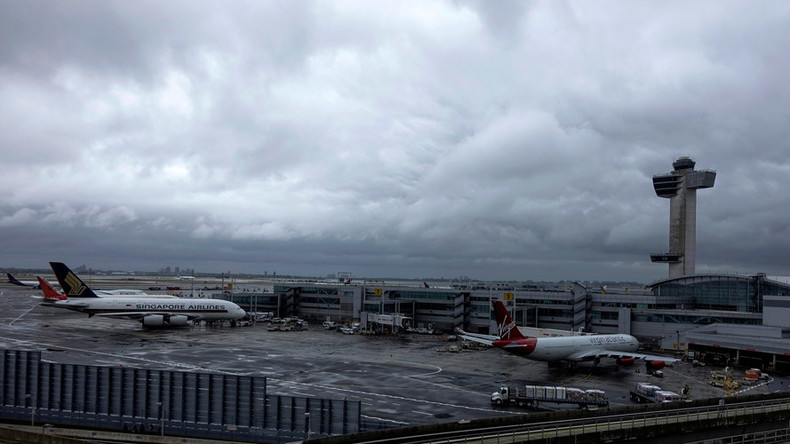 Reuters
A terminal of New York City's JFK Airport is being evacuated after an unknown shooter reportedly opened fire in the area. Flights to the airport are being diverted.
The shots were heard at 9:30 p.m. local time in John F. Kennedy International Airport's Terminal 8, according to witnesses. Police are currently looking for the suspect.
Witnesses posted images on social media that show a crowd rushing to evacuate.
Police said that all flights in and out of JFK have been canceled.
Social media accounts show massive panic at Terminal 8. Other passengers, including those in the air, are also concerned, reporting that their flights are being diverted.
It has emerged that police have been alerted over two shots allegedly fired.
At this point, NYPD cannot confirm whether any of the shots were actually fired. They confirmed being dispatched to JFK's Terminal 8 based on Port Authority's request for assistance.