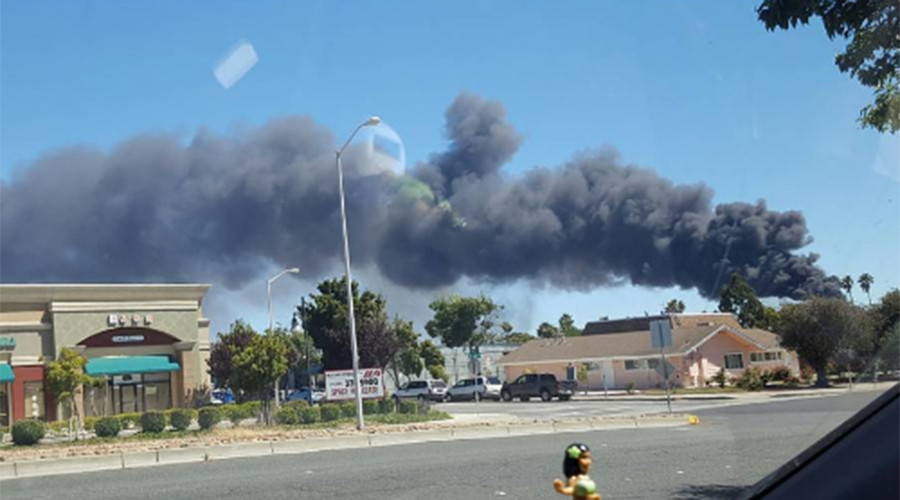 A gigantic blaze overwhelming a recycling plant in Newark, California is quickly covering the sky and surrounding area in black smoke.
The Alameda County Fire Department is on the scene, where a fire broke out around 3:00 p.m., according to KGO. The Hayward and Fremont fire departments are assisting as well.
Police are urging the public to steer clear of the area, to allow more fire crews access to the plant. Businesses in the area were evacuated as a precaution, police said.
Bay Area Air Quality Management District (BAAQMD) warned that those residing downwind from the blaze should take normal precautions by shutting down their windows and turning off air conditioning.
"There seems to be good vertical mixing," Ralph Borrmann, a BAAQMD spokesman, told the San Francisco Chronicle. "It's not hanging too much at the surface level, so that's a good thing."
The inferno is visible some 20 miles away in San Jose, California, one Twitter user said.